Your greatest contribution is to become a member and then, as you feel prompted, to share with us your views and suggestions about local services.
Together, we can influence the services provided to you and your loved-one, and so improve your wellbeing too.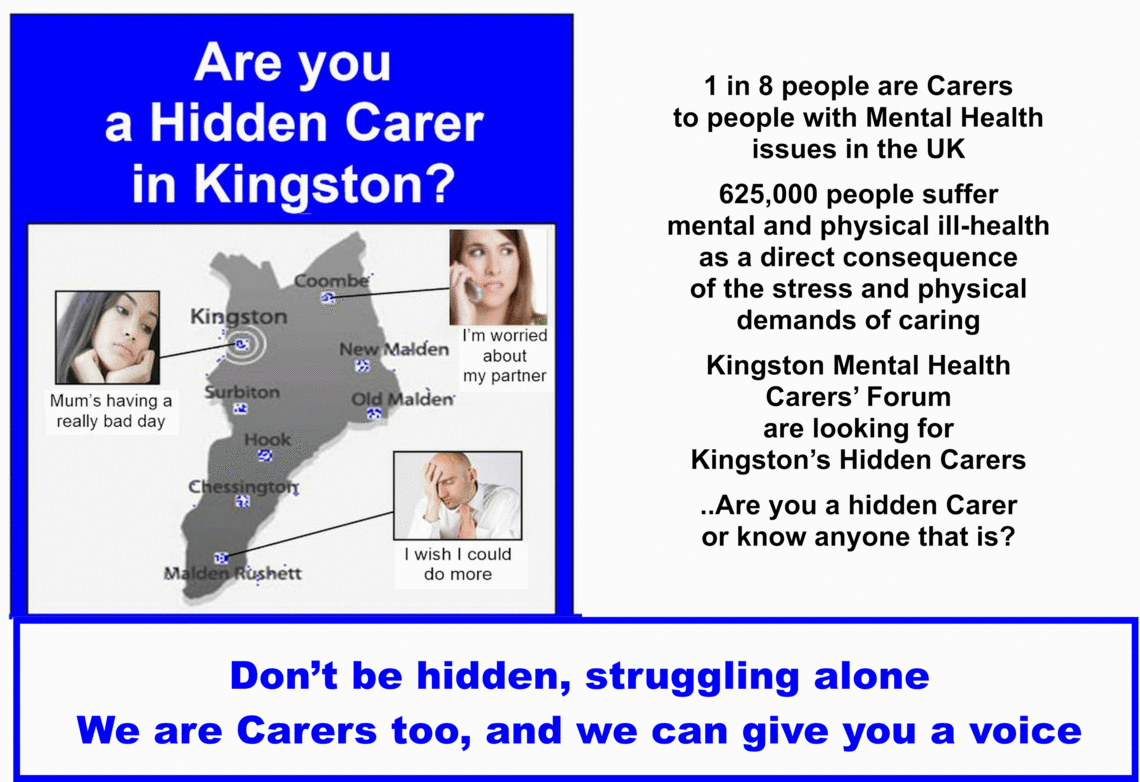 1 in 8 people are Carers to someone with
Mental Health issues in the UK
625,000 people suffer mental and physical ill-health
as a direct consquence of the stress
and physical demands of caring
Kingston Mental Health Carers' Forum
are looking for Kingston's Hidden Carers
...Are you a Hidden Carer or know anyone that is?
Don't be hidden, struggling alone




We are Carers too, and we can give you a voice
Donations
We do not charge any fees but, if you wish to do so, donations will be gratefully received as we choose not to receive any funding from statutory bodies.